Wisdom Lies in Community
Community
"Don't gain the world and lose your soul; wisdom is better than silver or gold."
Bob Marley
I was on my way to work the other day, when I saw a Bob Marley lyric written in the dirt on the back of a local furniture store delivery van.
It really made me smile, and I was a bit disappointed not to be able to share it with anyone- I couldn't take a photo as I was driving, and I was on my own in the car.
However, it did get me thinking, about how the little things we do can have far reaching and hugely positive effects. Look at Greta Thunberg and her solitary protests that have since sparked a global movement, and how Bob Marley himself influenced generations of people through his messages of peace.
I listened to the song (Zion Train) when I got home, and the message really is a beautiful one. How the important things in life are not material, riches come from what we can do for each other. Kindness, compassion, empathy- these are the things that truly bring joy.
So how to apply that in a business setting? Since opening Tom's Diner, there is one thing that I am especially proud of, and that is the comments I get about my staff, and the comments my staff make about our customers.
What really makes our business special is the people and the community that we now firmly belong to.
I have been exceptionally lucky to get such a fantastic team of people together so quickly, and together we have created something that goes way beyond our own kitchen. We have had so much support from the wider Banbury community too- Many of our customers have become friends, and the team at Banbury Museum, Castle Quay, Banbury Bid and Lock 29 feel more like work colleagues.
I guess my point is that it is possible to build and strengthen our local community, yes it takes commitment from the people living and working here, but we can all be part of developing and growing a town that is kind, compassionate and caring.
So, people of Banbury, let's become a town known for its kindness, its friendliness, its support of one another. Wouldn't that be a wonderful thing?
Lucy, Tom's Diner.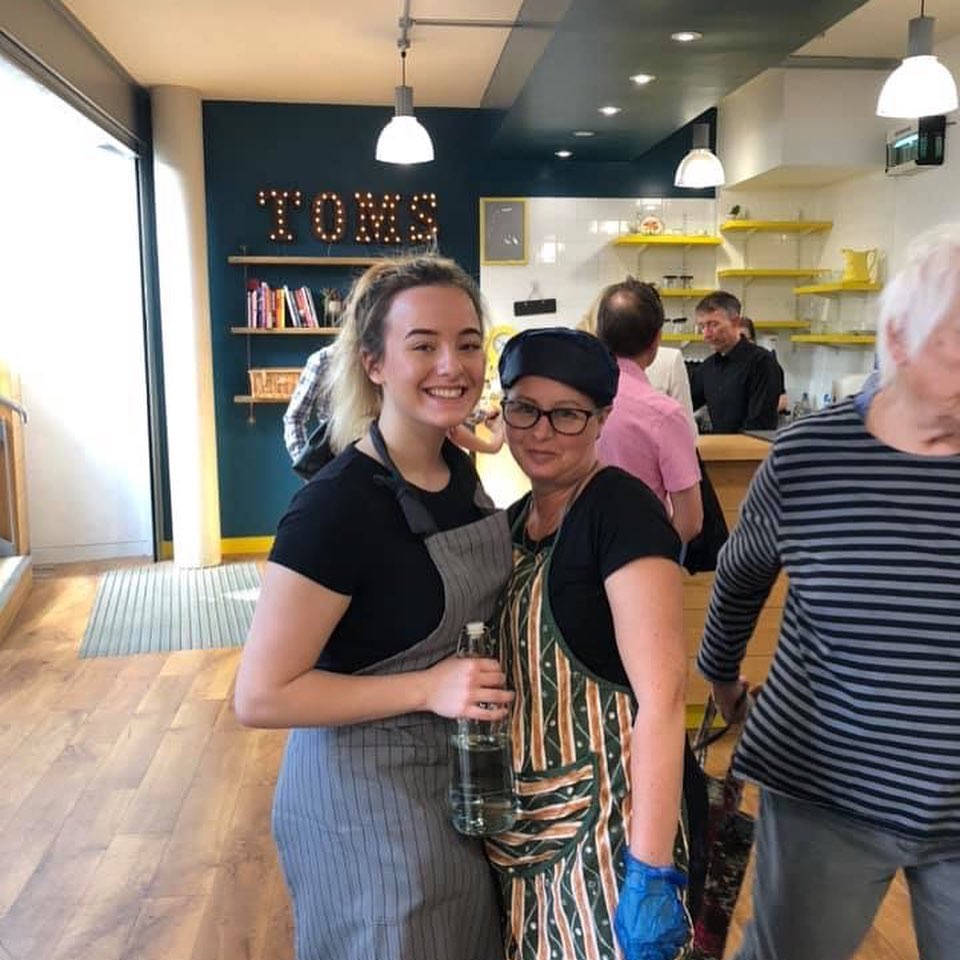 Published by Lock29 on