Now is the time to support local
Community | Lifestyle
Independent and local businesses are going to need our support more than ever during the coming months and beyond.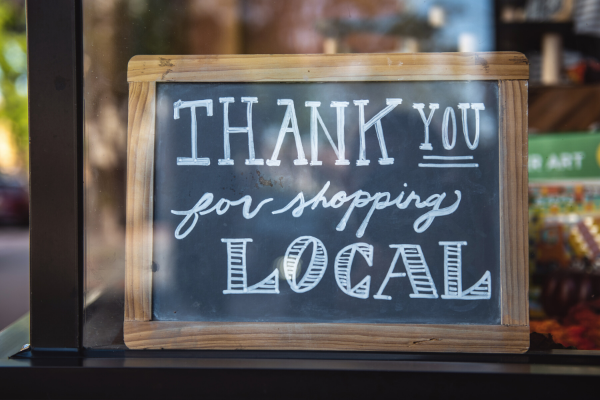 With the lovely weather we have had through much of lockdown, high streets, pubs, cafes and events would have been so busy. These past few months have been, and continue to be, incredibly testing for so many businesses both financially and mentally.

Closing the doors on your business for an unknown period is terrifying as a business owner, particularly with not knowing when you're going to reopen.

So many have shown resilience – diversifying, delivering and getting online. They have done this to make sure their businesses survive and also to be able to continue offering their services to you, if they can. This is because they care.
Many of those that haven't been able to offer services in this way, have shown up with free tips, to say hi, to offer advice or volunteer. Many will have been far more worried behind the scenes than perhaps has been visible.

It became a new normal for a while. But as things are slowly beginning to open, these local and independent businesses need you to support them.

As you head back into the world, they'd love to hear from you!

Independent businesses are the backbone of communities, they provide so much more than simply what they sell. But what they sell is usually unique, chosen by them to stock or make with care and you'll get a more personal service when you buy.

Each time you spend, you have the option to support a local business. Local businesses thriving means the local economy thrives, as they are more likely to spend within the local community too. It creates a circle that can give your town or village a real buzz and where you feel a part of something special.

It's understandable that you may not feel comfortable going out like you did before, but book appointments for the future, order online, order to collect, get takeaway or buy gift cards so these businesses know that you appreciate them and are returning to them.

Word of mouth goes a long way, in helping these businesses are successful long into the future, leave them reviews if they have provided you with something lovely or a good service. Follow them on social media, many will be more active on there now than previously. Positive feedback also gives a boost to them and their staff in these uncertain times.

It has always been important to support local and independent businesses, but now it is more so than ever.
Published by Lock29 on