Have you joined the Plastic Free July challenge?
Sustainability | Lifestyle
Everyone knows the importance of reducing plastic use. More people than ever are making changes to reduce their own impact which is great.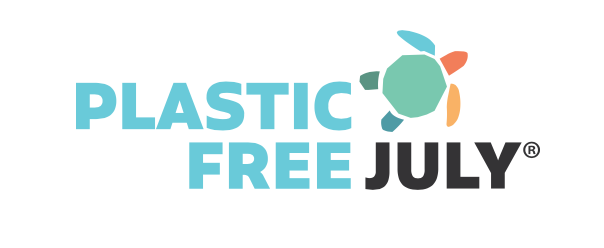 Plastic Free July happens annually all around the world and has millions of people get involved. Going totally plastic free isn't easy for some people, but taking steps and making a few swaps with the support of a challenge like Plastic Free July makes it much more do-able to get started.

We all want cleaner streets, oceans and communities, full of healthy wildlife, right?

Every day approximately 8 million pieces of plastic find their way into our beautiful oceans, some of this will be visible on the surface, much of it ends up under the surface. This totals more than 8 million tonnes of plastic ending up in the oceans each year.

We've also probably all seen shocking and upsetting photos of how it can affect wildlife, not just relating to oceans of course, but in the countryside, towns and cities all around us. It is thought that over 90% of seabirds have plastic in their stomachs.

Plastic Free July has inspired over 250 million people from 177 countries to make small changes which collectively make a massive difference. It's a fantastic way to discover alternatives that can become permanent lifestyle changes.

If you've made it to this part of the blog, we're hoping that means you're keen to reduce your plastic use, which is amazing! One of the very easiest ways to make a big difference is to not use bottled water. In the US alone in one year over 100 billion plastic bottles were sold, this works out to a mind boggling 315 per person! Also, 14% of all litter comes from beverage containers (this percentage doesn't even include caps and labels).
incredibly, 50% of all plastic produced is still for single use purposes. Plastic Free July helps you to find practical swaps which suit you and work within your everyday life. As we mentioned, it's not about jumping head first in with drastic changes, but about taking steps and being more aware of your consumption.

So, what's next?

· Head to https://www.plasticfreejuly.org and take a look. Maybe complete their Pesky Plastics quiz.
· Visit our blog that is full of top tips for reducing plastic use around the home https://www.lock29.co.uk/journal/reduce-plastic-at-home .
· Take a browse on www.plasticoceans.org to see further statistics about plastic use and our oceans.

Do what you can and choose to refuse single use plastic this July (and beyond)! Remember, you cannot fail Plastic Free July – any single swap you make is a win!

Published by Lock29 on