Lock29 is a sustainable community destination that will open in Banbury in 2020.
Lock29 started life as vision to breathe new life into the canal side destination and rethink a critical, abandoned space with such creativity that the benefits for the community will be immediate. The diverse offer within Lock29 will provide something for the whole of Banbury and beyond. It is incredibly exciting not least because there is nothing like this in the district, but because there is nothing like it in the region. Lock29 will be a unique leisure destination that seeks to bring the community to the canal-side as well as increase footfall to the town from visitors from all over the UK.
Our brand is situated on the lock-side of Oxford canal; on the Lock numbered 29. Lock29 is a historical part of the canal linking Bedworth, Banbury and Rugby. Completed in 1790, and further connecting to the River Thames and the Grand Union Canal — it became a main artery of trade between the Midlands and London for over 15 years and enhanced local county economies through strength of connectivity and shipping products of local industry. 3 centuries later the Lock29 destination that we proudly offer pays homage to it's heritage - connectivity, industrial roots and community benefits are our ethos. Logo design and branding is aimed at showing an edgy and modern feel but with an industrial vibe that appeals to all demographics.
All visitors and businesses are welcome to come and share our exciting space and help contribute to a better future based around our core values. Be it more sustainable, or more open, or support and encouragement for community projects and others ideas.
Our aim is simple: Showcase what a community can achieve. Show that together... we're stronger as a community!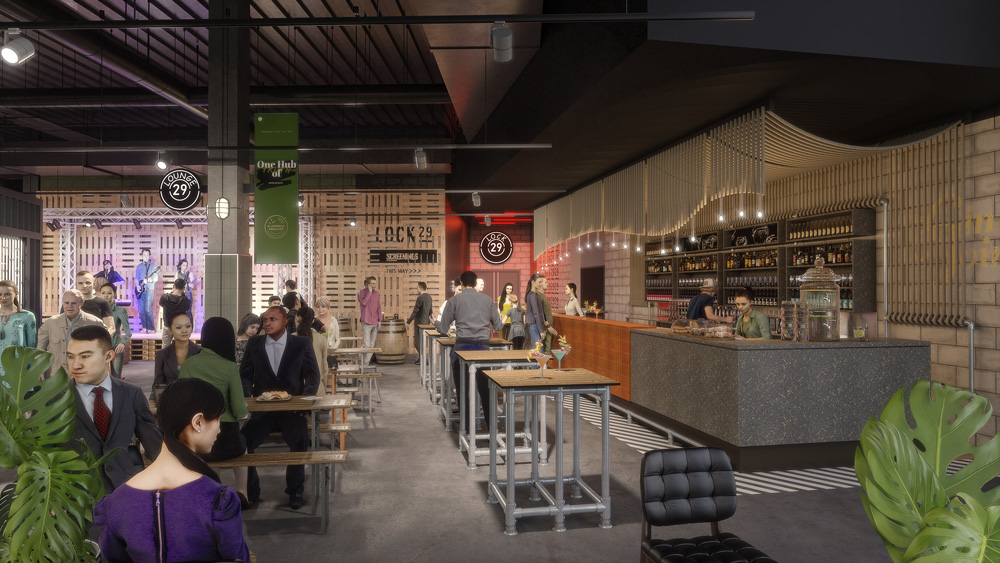 Published by Lock29 on