How we became a nation of coffee lovers.
Food | Lifestyle
Britain has a reputation for tea being the drink of choice, but we actually consume a LOT of coffee as well. In fact, we get through seventy million cups a day.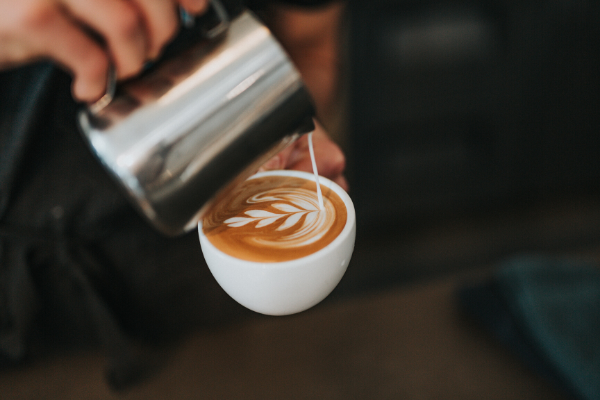 We're still behind other European countries, and tea is still clearly our top choice, but there's no doubt about it – coffee is on the up here and we are fast becoming a nation of coffee lovers.

Our love of coffee has been on the rise since the late 1990's. This is when 'popping out for a coffee' became popular, this was swiftly followed by the opening of high street coffee chains up and down the country.

Research carried out at the Allegra World Coffee Portal reports that the UK's independent café market achieved a 1.4% sales growth in the last 12 months. The number of cafés in London has increased by 700% over the past decade.

Coffee drinking has well and truly become an experience to have outside of your own home. Drinking coffee has become a part of people's lifestyle – something to relax, enjoy and take your time over. Grabbing a coffee has become the perfect way to catch up with friends as well as hold business meetings.

In Britain we drink 165 million cups of tea a day, however, outside of the home coffee accounts for 80% of hot drink purchases.

A simple glance down a UK high street shows how we are now a nation of coffee lovers – whilst some consumers are after the above-mentioned experience, it still meets the needs of those wanting a convenient drink or a quick espresso for a caffeine boost.

Coffee has become something we want to know more about; we have become somewhat coffee geeks. We want to know where our coffee is from, who made it, its story and what gives it its flavour. We don't want to just pour boiling water over some ground beans, we want to know how much milk to use, how to make our milk frothy, what temperature the water should be, and we definitely want some form of coffee art on top.

Professor Jonathon Morris, author of Coffee: A Comprehensive Guide to the Bean believes that those aged twenty-something in the 90's are to blame for our coffee addiction. Drinking coffee became seen as cosmopolitan and a way to emulate the New York café culture lifestyle shown in TV programmes like Friends.

Its popularity was further cemented with the growth of laptops, mobile phones and tablets which freed workers from their desks. Cafés quickly established themselves as alternative spaces to work.

A third of Brits now have some form of coffee machine at home. However, good coffee requires attention to detail. Being a Barista is a skilled job, they are fully trained and knowledgeable, taking time to perfect their art.

Sustainability is important, behind every cup of coffee is a farmer that has grown it. Ensuring they receive a fair price and can therefore pay their pickers fairly is vital. There is an increasing awareness of its quality, and an increasing demand for speciality, artisan coffee.

Britain now has one of the most vibrant coffee cultures in the world, and it is still growing.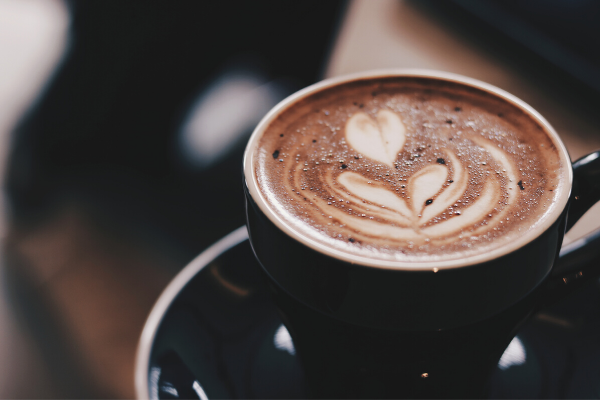 Published by Lock29 on