Eco-craft ideas for kids
Sustainability | Lifestyle
Many of us are trying to find ways to keep children occupied at home whilst we are in lockdown. This fabulous craft activity combines one of your exercise walks with creating something fun back at home.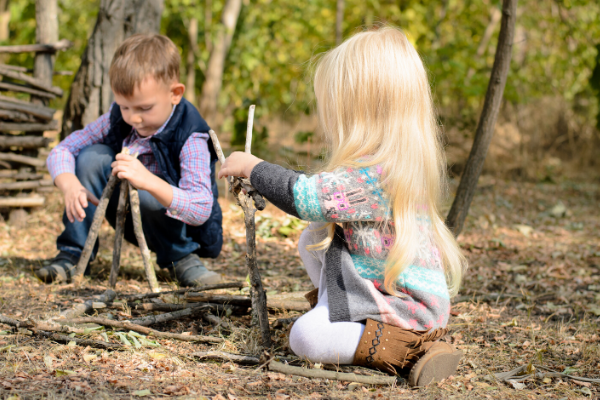 This twig vase will engage children with nature, whilst making something really cool. It is most suitable for ages from 3 onwards, right up to adults!

Next time you go outside for exercise, or into your garden, collect up plenty of twigs and bring them home. Try to pick fairly long, straight ones.

In addition to your twigs, you will need:

Elastic bands
An empty jar (an old pop bottle, cut to size, would work if you don't have a jar)
Ribbon or twine
Glue

Here's how:

1. Take all of your twigs and measure them next to your jar. Break them to a height of around an inch higher than the jar.
2. Wrap one elastic band around the top of the jar, around an inch from the top.
3. Wrap another elastic band around the bottom of the jar, around an inch from the bottom.
4. Pick a starting point and work your way around the jar, placing twigs next to each other, tucking them under both elastic bands.
5. Once you've covered all the way around the jar, shuffle both elastic bands so that they meet in the middle.
6. Cover the elastic bands with your twine or ribbon, either tying the ends in a bow, or gluing them down.

Now you should have a beautiful twig vase! What will you put in it? We've got a few ideas:

· Colouring pencils
· Make some paper flowers
· Sweets
· Real flowers (only pick them from your own garden!)
· Write down one good thing every day, fold it and pop it in, then read them all at the end of each month

We hope you love your handmade creation for years to come, and we would love to see photos of your finished creations.
Published by Lock29 on