Banbury: A Market Town
Lifestyle | Community
Banbury is a town known for its Cross, canal, cakes and market. There are so many stories to tell about Banbury and its diverse, fascinating past, but this one is going to focus on the market.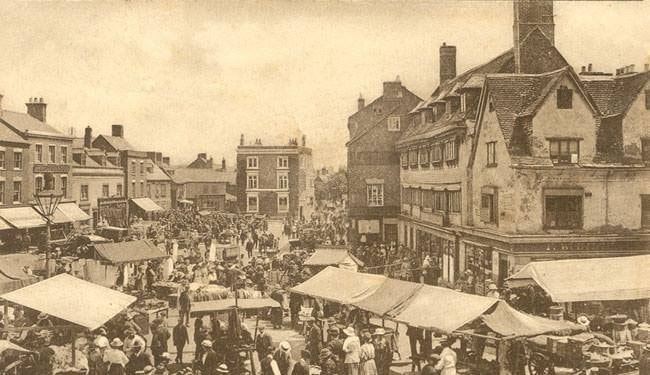 Banbury has been a town officially since the 12th century, however its history dates further back to Saxon times when it was a village named Banna's Burh. The 12th century Bishop of Lincoln (who owned Banbury) divided the land into two main plots – one for houses and one for a market.

Back in those days there were very few shops, so anyone wanting to buy or sell anything had to go to a market.

The market drew people to Banbury in the years to follow and it began to be known as a market town. Originally there was the one main market in the Market Place, but as this grew in popularity and diversity it separated into sites - a dedicated cattle market, sheep market and bread market. There were also specialised days including horse fairs, fish fairs and leather fairs.

Jumping forwards many years, by 1901 the population in Banbury was approximately 13,000 and Banbury was seeing developments in housing, recreation space, transport and allotments. In the years following this, concern grew over the viability of a street market – motor traffic was increasing and there were worries about public health and also regarding the livestock.

As a result, in 1925, garden ground owned by Banbury Borough Council became the site for a centralised market. By 1931 all market transactions were transferred to this new site. This move wasn't popular with everyone in town – the nearby shops were fearful that they would lose trade and farmers thought the site should be closer to the railway. It did, however, prove to be very successful.

It still looked very different to the market we know today. Traders owned their stalls and were committed to longer hours, until as late as 10pm in summer. It was thought that going to the market after dark meant being sure to grab a bargain. Livestock was still a feature and it wasn't uncommon at Christmas to see flocks of turkeys being herded into the market from nearby villages.

Banbury market was home to many personalities. A man named Rocky Leach became known for his Banbury rock which came in an array of bright colours and flavours. There was also Jack Spencer who sold stockings, socks and underwear on the market, and Alfie who had a clock and watch pitch. Some shops also chose to have a presence on the market including Salmons and Wyncolls. Nathans chose to spread their store out onto the pavement.

As early as 7am there would be queues of customers queuing up to get their hands on delicious fresh produce to take home for dinner.

Banbury, as with all towns, has evolved over the years, and of course there is far more detail that could be told. The market has seen much change over the years, both to how it operates and to the town it lives in – it has many stories to tell. Markets in Banbury have been fundamental to the town since mediaeval times and remain so to this day.

Banbury market is held on a Thursday and Saturday, 9am – 4.00pm in the Market Place. There are approximately 30 stalls offering a range of products including fruit and vegetables, clothing, footwear, tools and plants.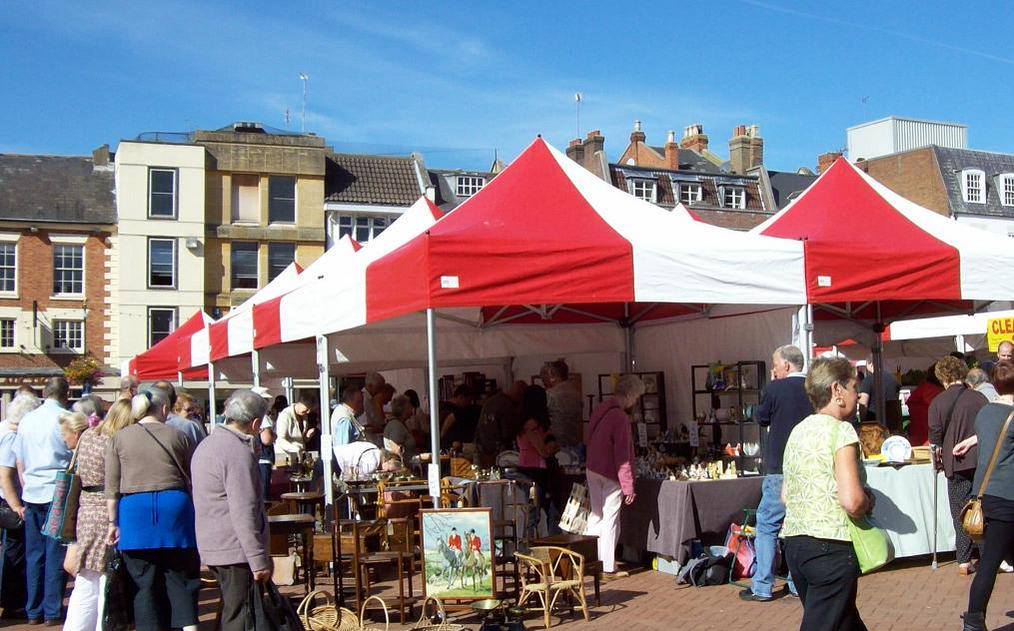 With thanks to:
Brian Little - Banbury: A Century of Change
Brian Little – Banbury: A History



Published by Lock29 on