The importance of understanding where your food comes from
Increasing numbers of people are placing importance on knowing where their food comes from. Caring about what we are putting into our bodies and the bodies of our families is core to the values of Lock29.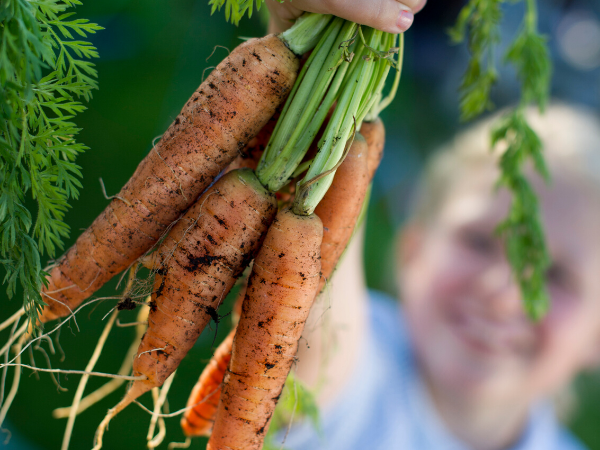 Having a positive, informed relationship with food has so many benefits and puts you in control of what you consume. Knowing what you are eating gives you a meaningful connection to your food and to the producers of it.

1. Improve your health.

Knowledge is power when it comes to eating healthily! Knowing where your food comes from means that you are in total control of what you eat, and what you feed others. Food that is picked, prepared and eaten at the peak of freshness, retains more nutrients. Knowledge of your food means you can easily avoid all sorts of added preservatives, sugars and additives that you may not want to be consuming, but by buying processed may unknowingly be.

2. Save money and time.

Many people assume that eating food with provenance is going to be more expensive and time consuming. This simply isn't the case. Healthy, nutritious meals like pasta bakes, roast chicken, salads, tray bakes, spaghetti bolognaise, cottage pie, smoothie bowls and casseroles go a long way. One meal can feed the family again the next day for lunches. Making these types of meals yourself with ingredients you've sourced is simple, quick and healthy. There are lots of recipes on the internet, and books by Chefs championing food provenance and guiding people towards easy to prepare, cost effective meals.

3. Enjoy food more.

Food that you know the story behind and know where it's from tastes so much better than packaged, processed food. For example, food with provenance is allowed to ripen naturally, while food that travels long distances is often picked before it's ripe.

Food is a part of culture and social occasions; it is to be enjoyed. Knowing where it comes from gives you a real satisfaction when you consume.

Picture the scene in your garden, cooking delicious food on the BBQ, drinking a glass of wine, all sourced from places you know are trustworthy – perfect!

4. Support local, independent businesses.

Bridging the gap between farm and fork is beneficial to the local economy, as well as your health and the environment. Locally grown produce is fresh and delicious, as well as healthier.

Every time you make a decision about the food you purchase; you choose the type of business that you support.

Supporting local businesses can be interpreted how you wish. You may consider it to be food within your own area, but to some it means from wider businesses that have their values; with the emphasis on values and ethos more than on geographic location.

Independent businesses often have more variety. You can often pick up bits that you will love but wouldn't find on a typical supermarket shelf.

5. It's more environmentally friendly.

The impact our food choices have on the environment are broad. Food picked and eaten in season doesn't have to travel far before being sold, significantly reducing food miles. There aren't multiple processing and packaging stages to go through.

Even if not local to you, knowing your food is from responsible producers, that operate sustainably, means it will have a smaller ecological footprint.

Including more plant-based food in your diet will ensure your diet is more earth friendly. Choosing to eat plenty of fresh, seasonal fruit and vegetables will help to protect green space. If land is being used to grow this as demand is there, the land will be kept this way for this purpose. With consumer demand, towns and cities will develop unused spaces into urban gardens and allotments.


Knowing where your food comes from creates community and connection. Our world today is increasingly online and faceless, but your food is something you can get to know and love. You can build relationships with producers at markets and feel like you know producers through knowing their story, even if you've never met. In fact, we can't think of a single reason to NOT want to take steps towards knowing where your food comes from.



Published by Lock29 on