Tom's Diner's A-Z: B is for Breakfast and Brunch
Welcome to Tom's Diner's A to Z of all things plant based. This week we bring you …the letter B

Breakfasts and Brunches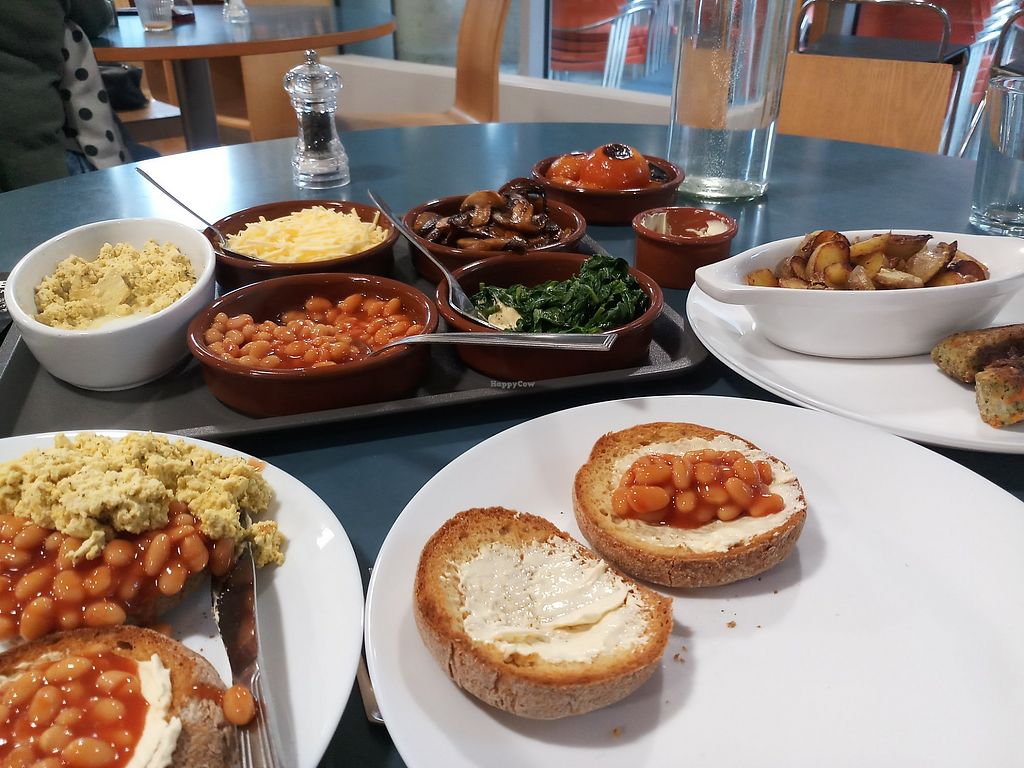 If everybody's working for the weekend, then brunch is our reward! Brunch is for when you don't set have to set an alarm in the morning and have nowhere to be for the rest of the day. The best brunches are drawn-out, indulgent meals in good company. It's a meal to linger over, one just for enjoying (and possibly to cure the odd hangover, who are we to judge!?)
And so it deserves to be done right!
Luckily, at Tom's Diner, you can choose from a wide selection of dishes, and have as much or as little, depending on your appetite.
Our aim is to pay homage to America's best brunch spots, you know the ones- family run, on first name terms with all their customers and their drink of choice already poured before they're even in the door.
We have searched high and low for the best recipes, ranging from a NY style Benedict to a New Orleans, Cajun-inspired sweet potato hash brown. There will be cornbread, waffles, tater-tots and a whole host of tasty dishes in between. Watch our menu board for our weekly specials!
Brunch at Tom's also runs beyond noon (meaning you can hit the snooze button as many times as you like!) And if you don't see your favourite dish, it might just be worth letting us know, as we love fulfilling our customers' wishes. So when we're open again, roll out of bed, get dressed (sort of) and head down to Banbury's ultimate weekend brunch spot! In the meantime, here is one of our favourite brunchtime dishes, the waffle!

Buckwheat waffles
2 cups plant milk
2 tsp apple cider vinegar (or white vinegar)
4 tbsp vegan butter
2 ½ cups light buckwheat flour
6 tbsp coconut sugar
2 tbsp baking powder
½ tsp salt

Preheat your waffle maker according to manufacturer's instructions. (If you don't have a waffle maker, you can make pancakes.)
Mix the plant milk and apple cider vinegar together. Set aside for 5 minutes.
Mix the buckwheat flour, coconut sugar, baking powder, and salt together in a bowl.
Melt the vegan butter and add it to the plant milk mixture.
Pour the wet ingredients into the dry and mix until combined.
Oil your waffle press and spoon the batter into the press. Cook for 4-5 minutes or until golden brown.
Serve with your favourite toppings.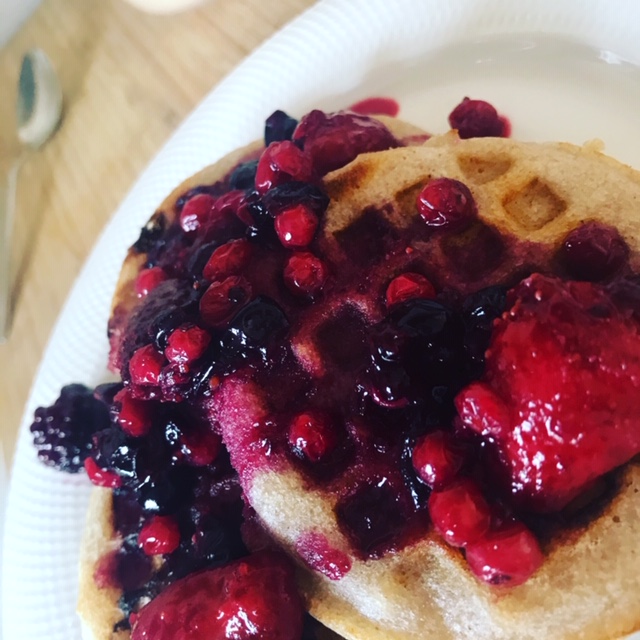 #TomsDinerLunchtimeLockdown
#veGanbury
#TomsDinerBanbury

@Toms__Diner


@TomsDinerCafe


TomsDiner.Cafe
Published by Lock29 on